An exquisitely Beautiful and Fully Certificated Pra Khun Phaen Prai Kumarn 2515 BE Pim Yai Niyom Block Tong Hlueang (Block 2) Hlang Dtok Dtaeng Niyom Highly preferred model Dtok Yod Tian Chai (Victory Candle Wax Ceremony Droplet with Dtok Code 3 embossed). This amulet, is in Prai Kumarn powders, with blessed sticky rice, and treated with Sai Rae Tong Kam Gold Powders. and was a Special Gammagarn version with Number 3 Code Stamp of the Artisan Pattana Anugun. This exhibit is most beautiful, with very fluffy Pong Prai Kumarn Muan Sarn Sacred Powders, with Khaw Hniaw Sukh Blessed Sticky Rice, Pasom Pong Prai Kumarn Long Sai Rae Tong Kam Yod Tian Chai Dtok Code Sam, from the Great Master Monk of Wat Laharn Rai, Luang Phu Tim Issarigo.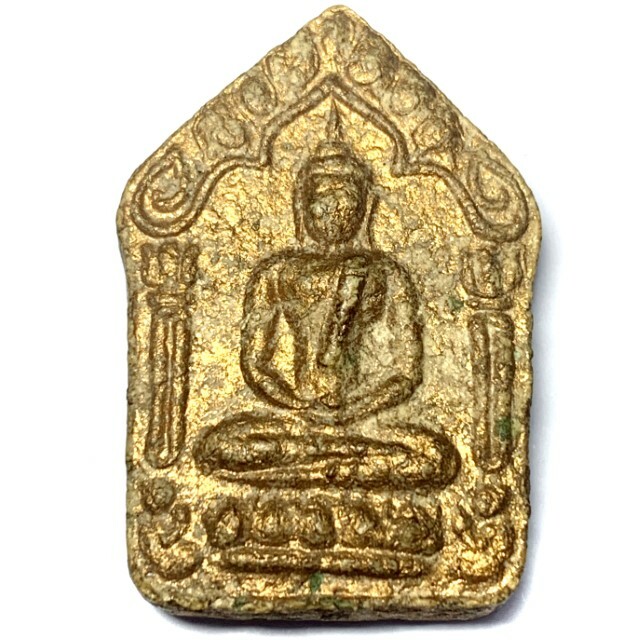 This Khun Phaen Pi 15 Pim Niyom amulet, is a very well preserved exhibit of a highly sought after Pra Niyom Master Class Amulet, in blessed sticky rice sacred clay mixed with Pong Prai Kumarn, and fully covered with Extremely Fluffy Prai Kumarn powders, Blessed Sticky Rice, Gold Flakes, and code 3 stamp in Yord Tian Chai Victory Candle Wax seal on the rear face.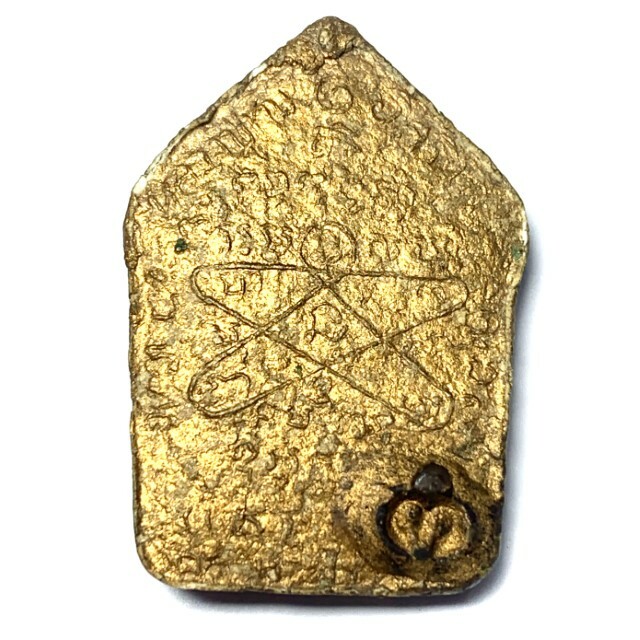 The code Laekh 3 is found stamped on many amulets of Luang Phu Tim, ranging from Khun Phaen, Look Om, Palad Khik, and his Metallic Coins and other amulets, and is derived from the Laymaster Kun Pattana Bun Anugul, who was the artisan who made the Palad Khik amulets for Luang Phu Tim to Bless, and whose involvement in the creation of amulet designs and models for Luang Phu to empower is related to the number 3 code. The true reason and meaning of the number 3, is argued over and speculated.
It is highly possible that in truth, it is the Khom (Khmer Sanskrit) letter 'Pa', which stands for for either the word 'Putta, meaning the Buddha, or perhaps 'Pattana' the name of the artisan, which is highly probable.
---