Pra Khun Phaen Prai Kumarn Pim Song Pol Yai Fak Kru, with beautiful mildew formations on the surface from being hidden in Kru burial chamber.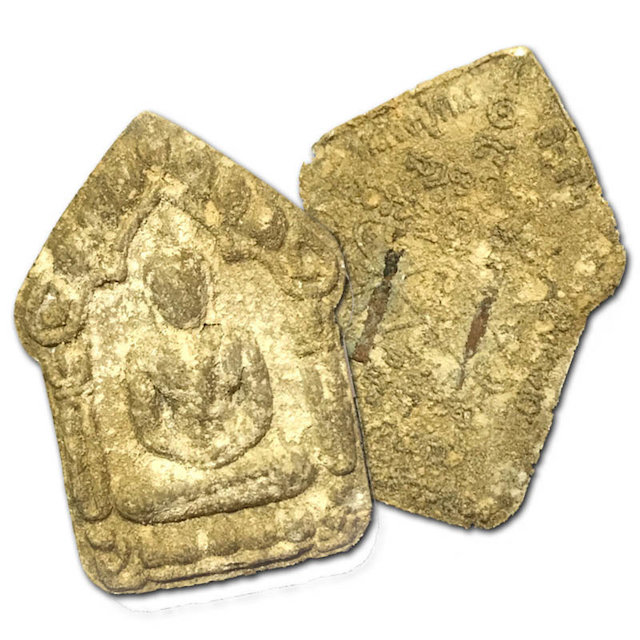 This exhibit is in Nuea Khaw Hniaw Sukh Pasom Pong Prai Kumarn Long Sai Rae Tong, with twin Takrut Koo Sariga in rear face, by Luang Phu Tim, of Wat Laharn Rai. This Pra Khun Phaen has been authenticated and issued with Certificate of Authenticity from the Samakom Pra Krueang Luang Phu Tim Luead Ban Kaay Amulet Association of Rayong, with signature its President Dr. Pisek.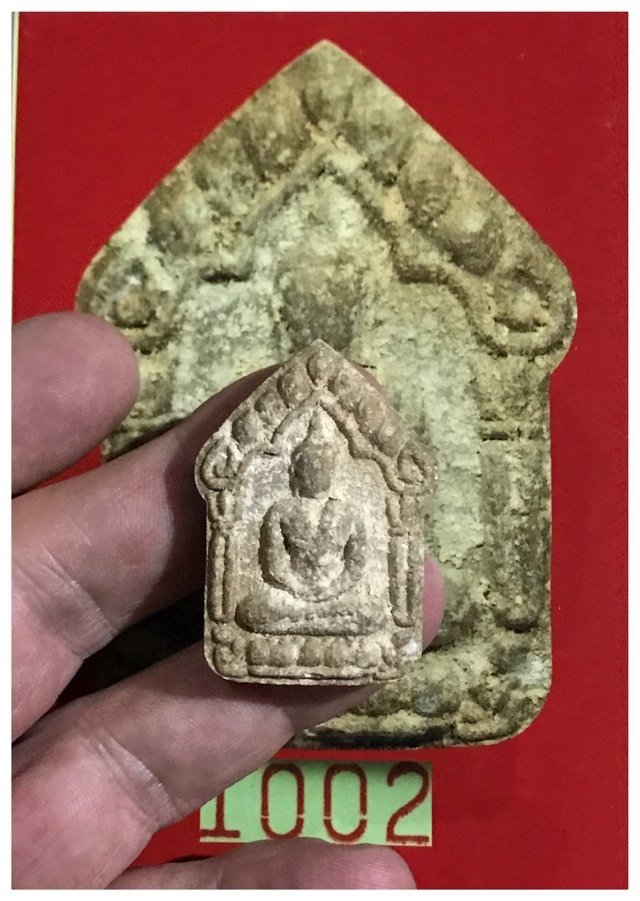 This exhibit has Kraap Kru from dwelling for years within a hiding place Kru Chamber, with highly refined details and features, and worthy of show and is accepted for presentation in many official competitions, such as the Glum Anuraks Pra Krueang Luang Phu Tim Luead Ban Kaay, of Rayong, which is headed by Ajarn Doctor Pisek Sri Sawad, top expert of Luang Phu Tim amulets, and President of the Luead Ban Kaay Amulet appreciation society.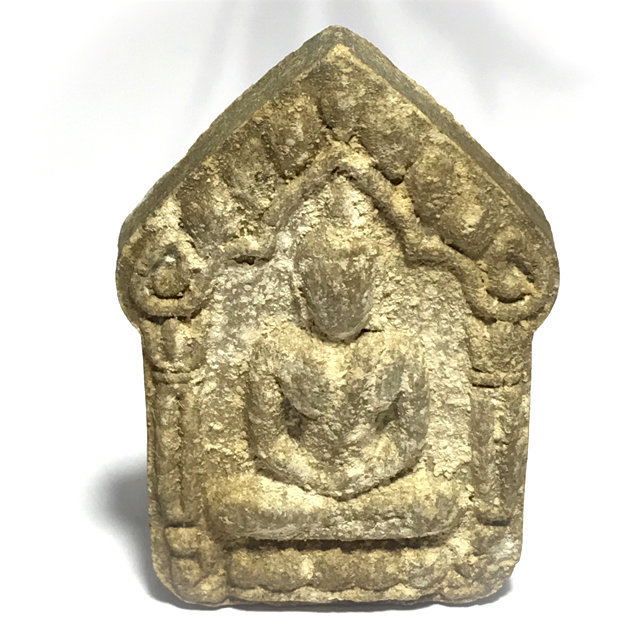 Below; this Pra Khun Phaen amulet (Official registry number #1002) comes with certificate of authenticity from the November Amulet competition of the Luead Ban Kaay Luang Phu Tim amulet association, which we will send with the amulet for you to keep,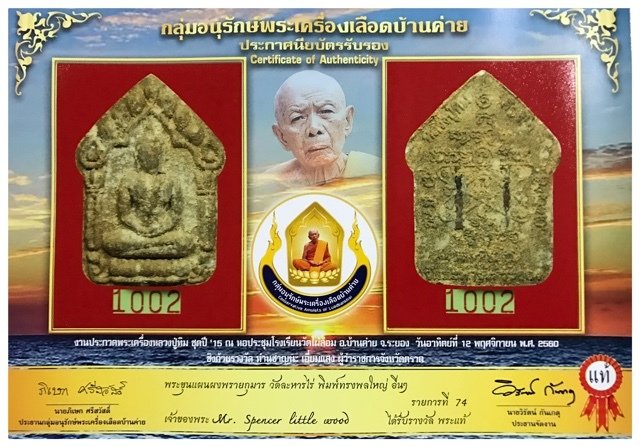 This exhibit is Pim Song Pol (Nak Glam) Yai in Nuea Khaw Hniaw Sukh blessėd sticky rice, and Prai Kumarn powders, wtih 'Sai Rae' golden coating .The front face of the amulet bears the image of a buddha with muscly arms, which is what gives this particular Pim the nickname of 'Pim Nak Glam Yai' meaning' Muscleman'.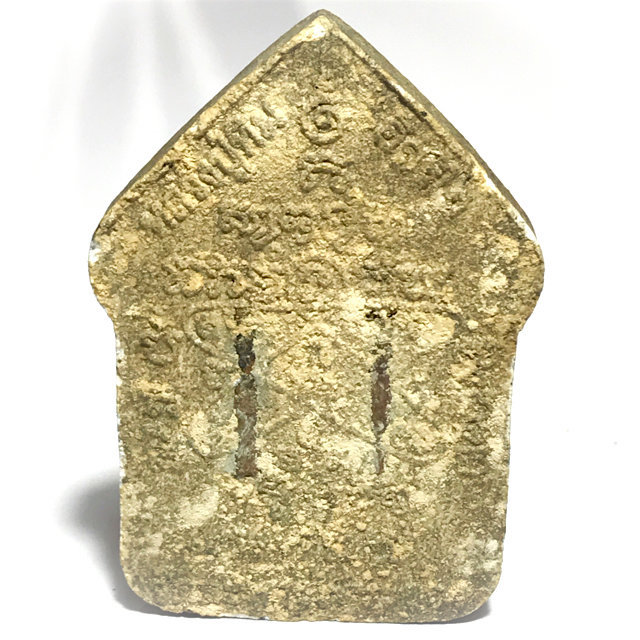 In truth, different collector groups tend to give slightly different nicknames to the various models, but officially, the pim can be classified as 'Pra Khun Phaen Prai Kumarn Pim Song Pol Yai', which is the standard terminology.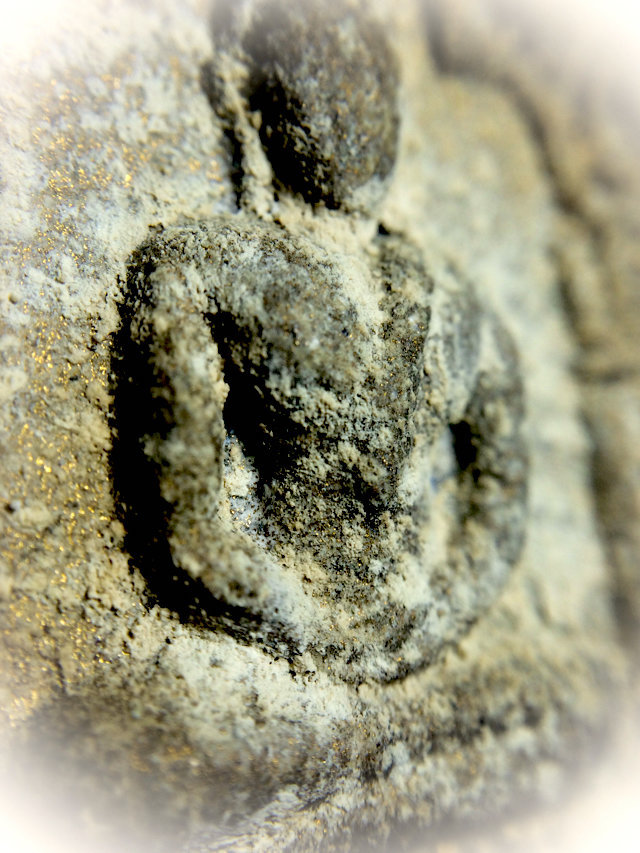 The all-time classic Original Wat Laharn Rai Release of the Sacred Pra Khun Phaen Pong Prai Kumarn of the Great Luang Phu Tim of Wat Laharn Rai is one of the most famous amulets of all time, and highly renowned for its true power to bring prosperity and good business, power of attraction and mercy charm to the wearer. We guarantee authenticity with this item, as we do with all amulets in our showroom. The reason this amulet became so world famous and popular, even in the time when Luang PhuTim was still alive, is because everybody who owned one, recounted that business and personal success and prosperity had increased constantly and steadily since wearing the amulet.
---